The Author
Cheri (Henke) Kretsch is a Colorado raised mountain woman, growing up in the towns of Conifer and Evergreen, where early on in her life she developed a deep connection with nature and animals. Cheri's journey, a deep love and respect of nature, only deepened after traumatic events played out in childhood and adolescence. She found her secret to healing through the metaphors that nature taught.
Cheri believes that we are never alone if we are willing to be open to what nature can show us about living our lives in strength and courage.
The Series
Cheri's book series, "Life Lessons Taught by Nature," brings a new adventure in how to live our lives more deeply and how nature can be a helpful teacher in that process. By recreating our perspectives and expectations, Cheri encourages us to learn how to empower ourselves and love the life we create, through her own photography, poetry, thoughts, and insights.
"Be the mountain is a very spiritual book and is beautifully written. The combination of poetry and the personal journey that the author shares, makes it very special. At the end of each chapter there are insights to ponder. These were thought provoking and served as a guide to look at my own life. I found this book to be an affirmation of my own potential to overcome obstacles and to be like a mountain as I live my life."
"WOW! What a powerful book – I'll never look at water the same way. These chapters are beautiful interweaves in learning to appreciate nature and human life. So unique, so inspiring! I can't wait for her next book!"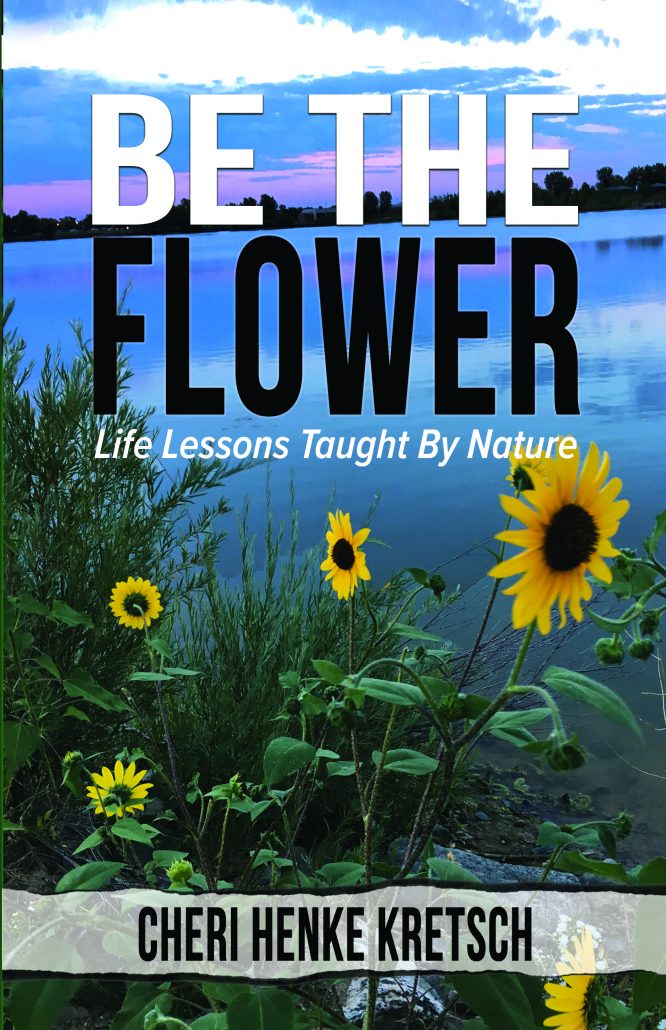 "This is an encouraging and empowering book on how to get through difficult relationships (which we all have!). It is so relatable and simple to understand, which makes it a special gift. Not only do I love the combination of Nature with human issues, but I also like feeling good/hopeful when I'm done reading each chapter. Love her photos and poetry, too!! A must-read for these trying times!!!"